For a Stay that
Feels Like Home
Whatever brings you to Colombo, you'll feel at home in our corner of the city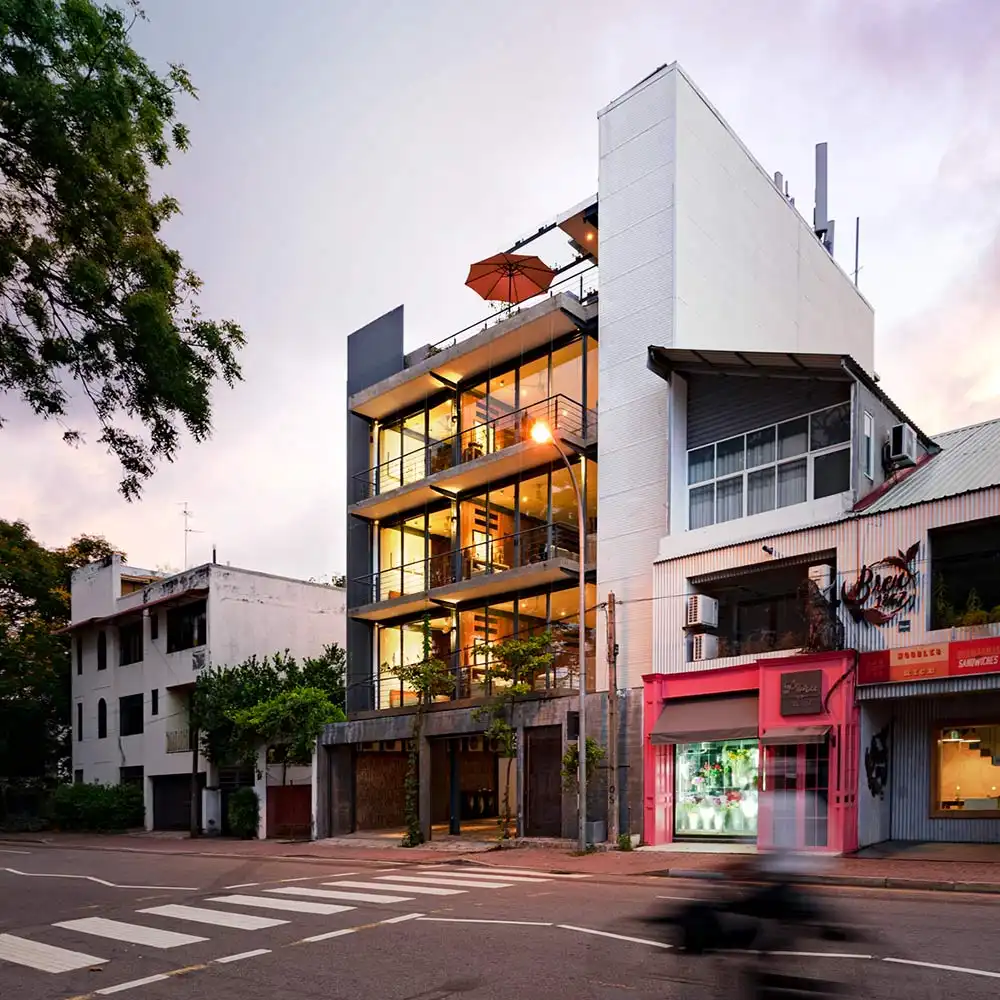 With spaces aimed to make your stay with us feel like home, 55 FLOWERROAD promises you a perfect Colombo home with a class and character of its own
In the Heart of the City
Located in the heart of Colombo and its most desirable residential area, 55 FLOWERROAD has Sri Lanka's commercial capital city at its fingertips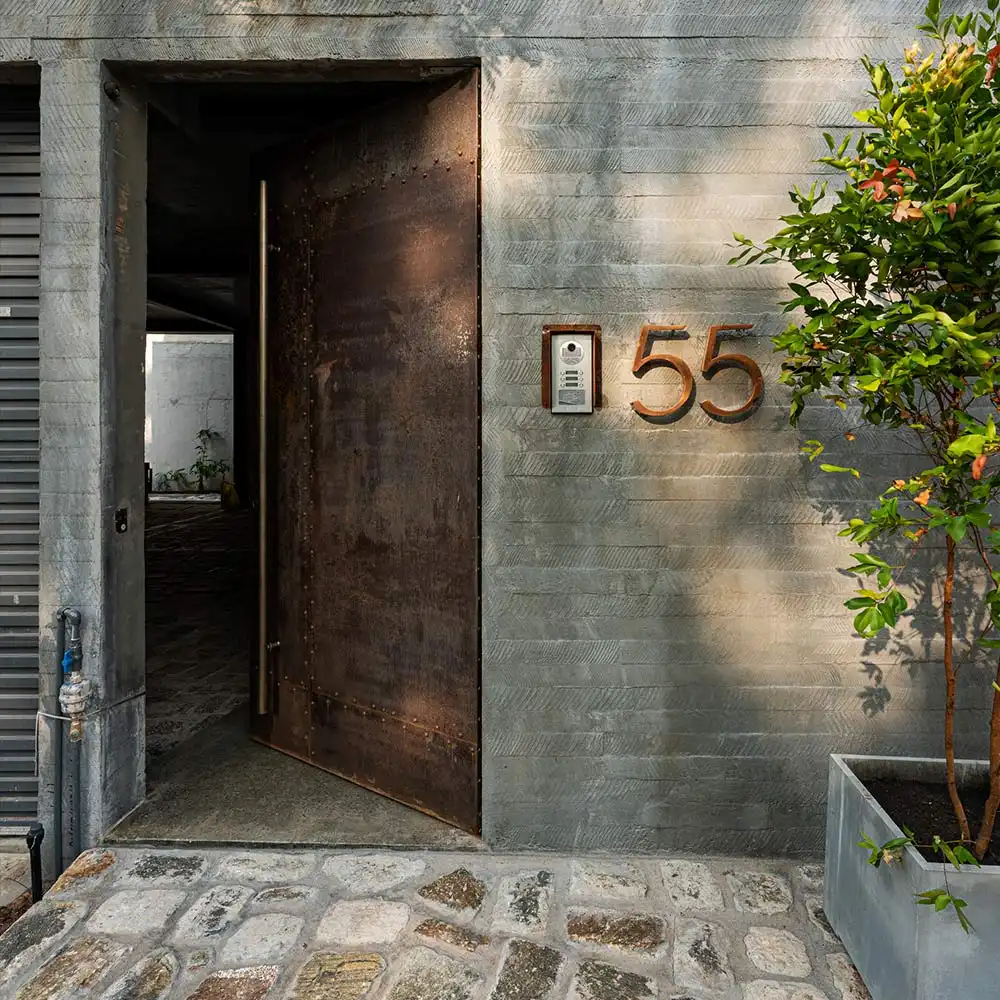 Facilities
Our spaces have been creatively designed and thoughtfully styled so you will feel at home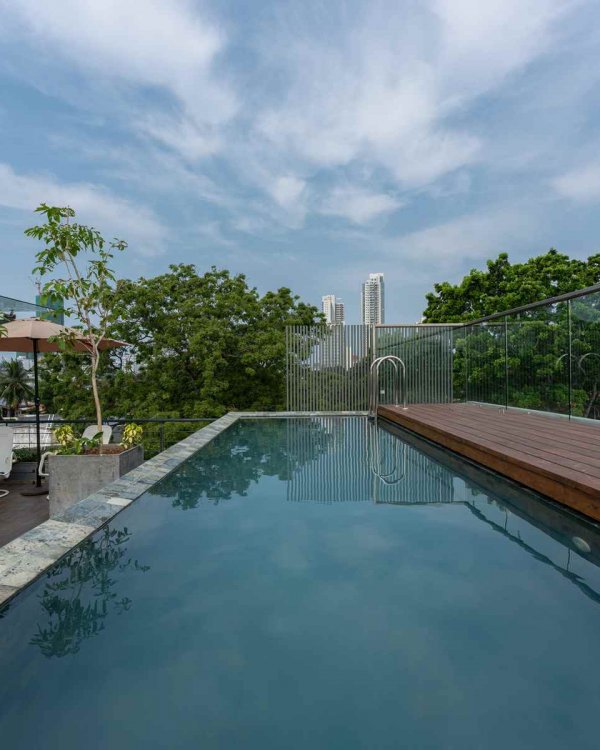 Early mornings and evenings are the best times for a leasurely dip, although kids don't seem to mind the mid-day sun!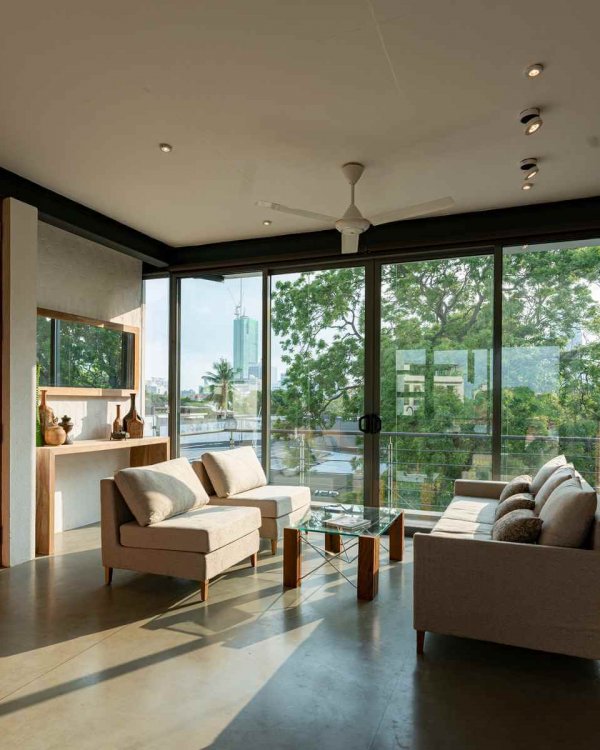 Our interiors are minimally furnished in deference to the drama outside. Whether it's the city skyline views, street life below, or our internal courtyards, an abundance of foliage draws your eye to the outdoors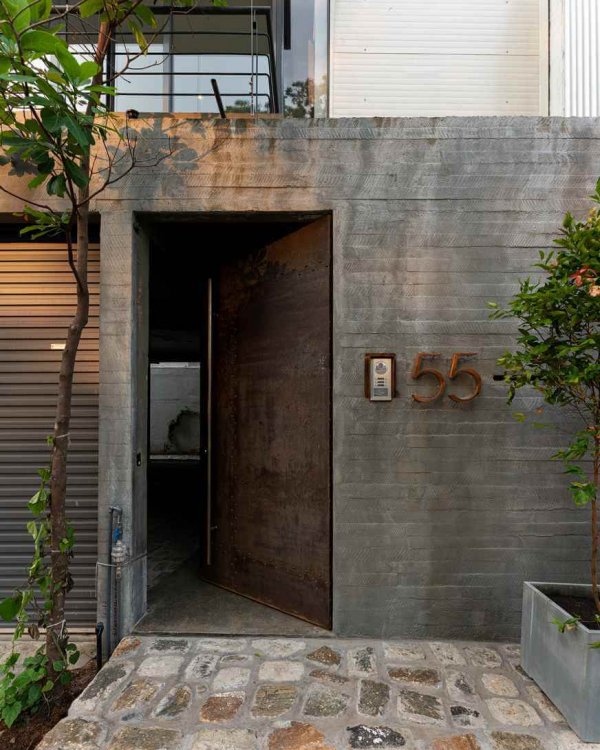 Key card access to the property ensures privacy and security. Our friendly staff are available 24/7. CCTV cameras are installed in most common areas of the property
Everything was fantastic. This is an incredibly beautiful flat - v high-spec & detail-oriented. It was v incredibly clean, the WiFi was v. fast & it had all the amenities one could need. A really wonderful alternative to a hotel!
Thushi's apartment was our home base during our 3 week visit to Sri Lanka. The apartment is clean and spacious, located in central Colombo (which was essential given the current situation in the country) with great amenities for a young family. Thanks for your wonderful hospitality Thushi and Gayathri. We will definitely visit again!
Without question our favorite place to stay in Colombo. Simple, chic, elegant, comfortable, perfectly located, great coffee right next door, groceries and restaurants a short walk - the list goes on and on. Thushi was a fabulous host. We will definitely be back!
This Air Bnb is perfectly located, close to the city. The hosts have created a lovely living space that is not only clean and well kept, it is a home away from home. Looking forward to staying here again when we visit Sri Lanka.
Designed with Class and
Convenience in Mind
our aim is to make your stay with us feel like home