Getting around
THREE-WHEELED TUK-TUKS

The cheapest and most convenient are the three wheeled tuk-tuks. You can easily get one passing by from most parts of the city - most are metered and we'd recommend these to avoid extortion.
Getting around
OUT OF CITY DRIVES AND AIRPORT PICKUP

For longer drives, you could use Uber or the local version PickMe.

Our address is 55 Flower Road, Sir Ernest de Silva Mawatha, Colombo 7 (opposite Ladies' College).Depending on traffic conditions, the drive to/from the airport will be between 30min to 1.5hrs.

To hire a vehicle with driver, you may try these options: Paradise Lanka Tours Pvt Ltd and Aitken Spence Travels
What to pack
CONNECTIVITY

POWER SUPPLY
Sri Lanka operates on a 230v power voltage and 50Hz.

We use Type G plugs which have three rectangular pins in a triangular pattern.

AVAILABLE ON REQUEST:
Universal power socket adaptors Multi-plug extension cords

We have a 40Kva standby generator with automatic change-over to ensure uninterrupted power supply.
Eating Out
You'll be spoilt for choice when it comes to eating out – whether it's a quick bite you're looking for, or a treat in the city.
Most places also accept delivery orders – check them out on Ubereats. For a quick bite, The Commons, Brew by Dilmah, or The Cricket Club (further down the road) would be convenient.
If you'd like to taste the famous Sri Lankan egg hoppers, take a short walk to Cafe on the 5th (Fifth Lane) – they serve them on most nights for dinner. A few 'must have's' a la Sri Lankan style: Kiribath (rice with coconut milk) String hoppers Pol sambol (raw or lightly fried scraped coconut salad) – comes in shades of yellow and orange, depending on the level of spice Seeni sambol (caramelised onion usually with dried fish chips) – the darker the better Katta sambol (diced raw onion pounded with dried chilli flakes) Ambul thiyal (slow-cooked preserved fish) Lumpais (Dutch Burgher preparation of rice & curry wrapped in banana leaf and steamed) Pol rotti (flat bread with scraped coconut) For an expensive treat, try out Ministry of Crab at the Old Dutch Hospital, Colombo Fort – they never disappoint!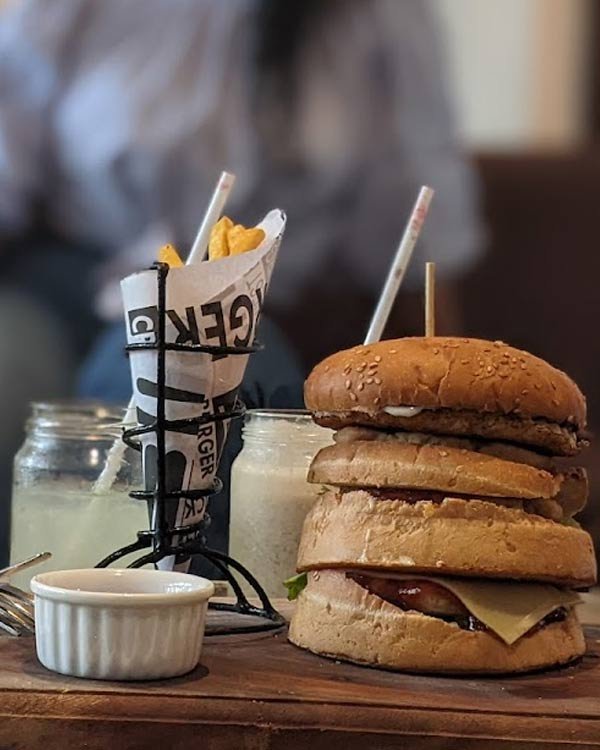 Less than a 100m from us, is this cozy cafe that serves something for every mood and level of hunger. The Commons is our friendly neighbourhood hangout, famous for 'Harpo's pizzas' and 'Rotti Cart'. Big on portion size, flavour, and value for money.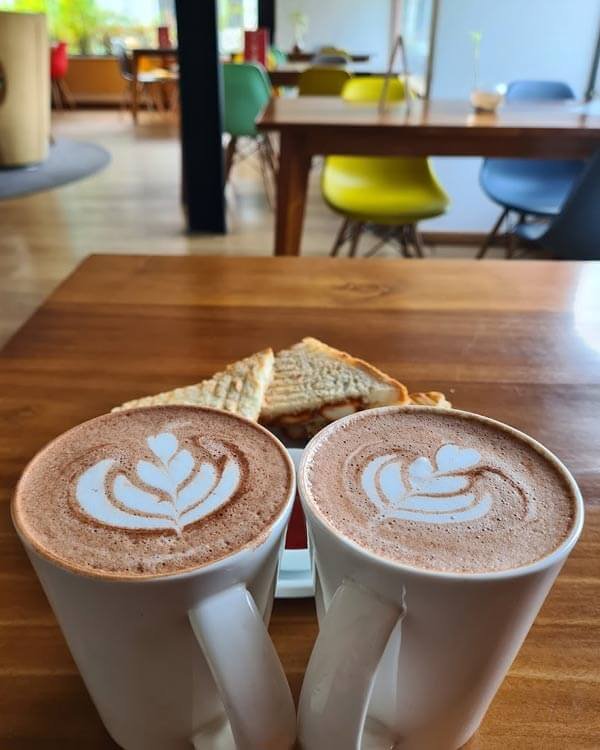 For a freshly brewed cuppa, head two-doors down to this charming cafe that offers takeaway services.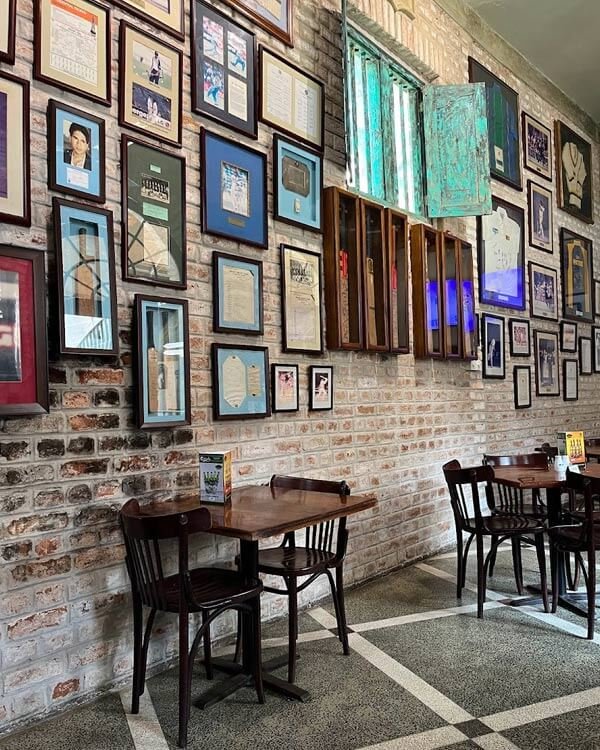 Big portions, big menu, something for everyone. And an extra special experience for cricket lovers with plenty of memorabilia on display.